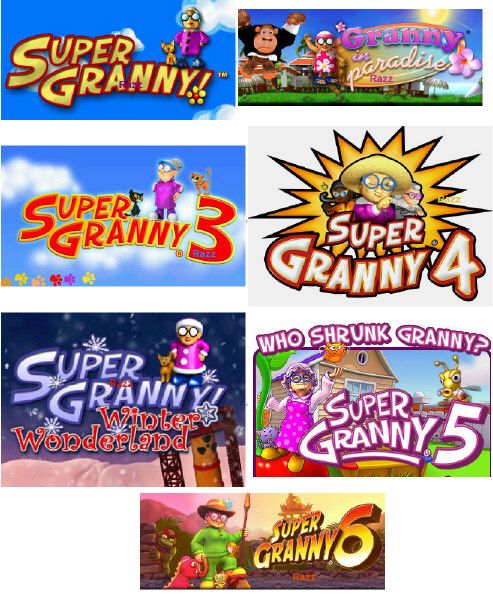 Super Granny 7 in 1 Pack[FINAL] |237 mb
Super Granny (1)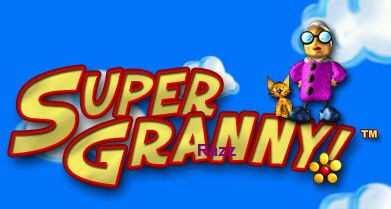 Help Granny save her cats scattered throughout the land! Use your wits and reflexes to climb, dig, float and jackhammer your way to your precious kitties. Along the way you'll discover it's more than cats that you're saving. There's much more to Super Granny than meets the eye.

*100 exciting levels.
*Unique bonus levels every 10 levels.
*Fun power-ups to help you succeed.
*5 fantastic environments like farm and ice cave.
Super Granny 2: Granny in Paradise

Super Granny's back and ready to rumble in Granny in Paradise®, a hilarious puzzle/arcade adventure.
While on a well deserved vacation, Super Granny's kitties are abducted. Run, dig, climb, swing, float and tumble through 5 worlds and over 170 levels to rescue Granny's cats from the dastardly Dr Meow.

*5 challenging, new worlds
*Over 170 levels of Granny adventures
*Built-in level editor
*New items such as teleporters and moving platforms
Super Granny 3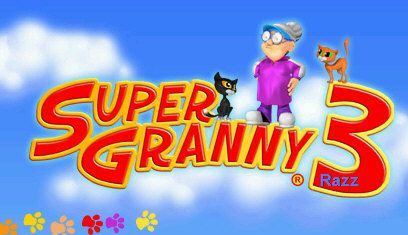 Welcome to Super Granny® 3, an action-packed adventure from Sandlot Games starring the most unlikely superhero ever: Super Granny!
After her troubled tropical trip and wild winter retreat, Super Granny is dropped into her most ambitious adventure yet, a run-down European theme park where she must rescue her arch-nemesis, the evil Dr. Meow, from the clutches of his even-more dastardly master, Mr. Fang.

With the help of over 30 all-new interactive items Granny will run, dig, climb and float through 5 new worlds with over 200 levels of puzzle-solving, item-tossing, hilariously addictive fun. An all-new level editor will keep you entertained for ages.

*More than 200 levels spread out over 5 unique scenes
*All-new shop where Granny can upgrade with 8 handy items
*14 interactive objects found throughout the levels
*Discover secret areas on a new map screen
Super Granny 4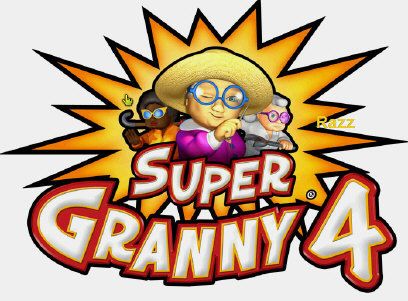 Super Granny® is back and better than ever in Super Granny 4.
Join Super Granny and her friends, Kamila and Margaret, as they set out to rescue their missing kitties in this all-new, globe-trotting adventure! Run, dig, climb and explore your way through more than 160 levels in 6 unique settings, play the all-new side-by-side cooperative multiplayer mode, or create your own adventure in Super Granny 4!

*160+ levels spread out over 6 exotic locales
*Easy-to-use level editor and exclusive user-created level packs
*All-new side-by-side multiplayer mode
*Global high-score posting with SLG Connect
Super Granny: Winter Wonderland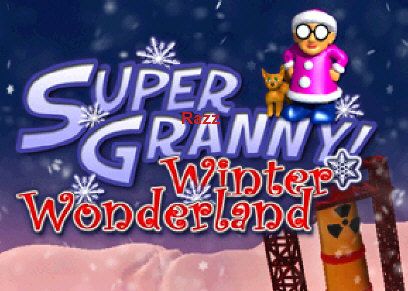 Super Granny's ski resort vacation is cut short when her kitties go missing. Navigate Granny through 90+ new action-packed levels, some created by fellow players, as you rescue Granny's kitties from the clutches of the nefarious Dr Meow.

*Over 90 new levels
*Hilarious dialogue
*Player created levels included in the game
*New Easy and Super Granny Modes
Super Granny 5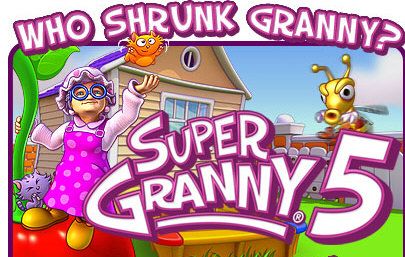 Super Granny® is back and ready for action in Super Granny 5
When Dr. Meow zaps Super Granny with a powerful shrink-ray, she must journey into the dangerous wilderness of her backyard, battle all-new gran-eating enemies and rescue her precious kitties from unlikely peril!

Create your own levels and share them with friends with the FREE level editor! Download additional level packs and vote for your favorites , and post your scores and trophies on Facebook and Twitter!
With all-new enemies, a hilarious storyline, over 30 interactive items and unique bonuses awarded for in-game achievements, help the now diminutive Super Granny run, dig and climb her way through more than 130 levels in Super Granny 5 - a puzzle-solving, item-tossing, addictive adventure.

*5 all-new locations to explore
*Over 130 levels crawling with gran-eating enemies
*New items and power-ups
*New hi-resolution artwork
*Build your own levels and share them with Sandlot Connect
*Download and vote for your favorite levels
*Show off your scores and trophies on Facebook
Super Granny 6

Super Granny is back and ready for action in Super Granny 6, her latest action-packed adventure from Sandlot Games!
As Super Granny enjoys a relaxing picnic with her furry companions, one of her precious kitties wanders off and tumbles into a nearby hole. While trying to rescue her feline friend, she stumbles and follows her kitty into the seemingly never-ending pit. Now, in order to get back home, she'll need to travel through a dangerous lost world inhabited by exotic creatures and rescue her lost kitty!

*5 all-new locations to explore
*150 levels crawling with granny-eating enemies
*New items and power-ups
*Build your own levels and share them!
*Download and vote for your favorite levels
*Updated to 1.001 (you cannot finish the game without the update) March 15, 2011
ALL GAMES THANKS TO TAC-CM
-------------------------------------------------------------RAZZ'S DOWNLOAD LINKS--------------------------------------------------------------------------------------------
FIND ALL RAZZ GAMES AT THIS LINK

http://rapidgator.net/file/d6ce7bbd39f890946ff4bacb5091eb5b/SuperGrannyPackUpdate.rar.html


http://share108.com/cn9rzoo3un81/SuperGrannyPackUpdate.rar

http://www.filefactory.com/file/3e6680q89mof/SuperGrannyPackUpdate.rar



---

my referrals: register a free user account for max speed
http://www.rapidfileshare.net/free330.html Get RAPIDfileSHARE FOR ONLY $45 A YEAR!
http://www.secureupload.eu/surefid=9535
http://rapidgator.net/account/registration/ref/1583026
http://is.gd/eskw99 (uploaded.net)
http://turbobit.net/partner/?PHPSESUD=60C810D2F37A6E43BFFBD51AEA4B077C
http://unlimitzone.com/free11748.html